Global Handling of Molds & Parts
In response to the globalization of automobile manufacturing, we have established a system that allows each base to respond to the development of local procurement of parts, which is also a problem for each user.
Even for parts for India and Japan, we can make arrangements at the manufacturing bases in China and we can supply molds in cooperation with each base in the group network.
As Japan is a manufacturing base,  utilizing 3D solids and CAE which are good at technical,  provide technical support to each base to establish quality assurance system from production technology.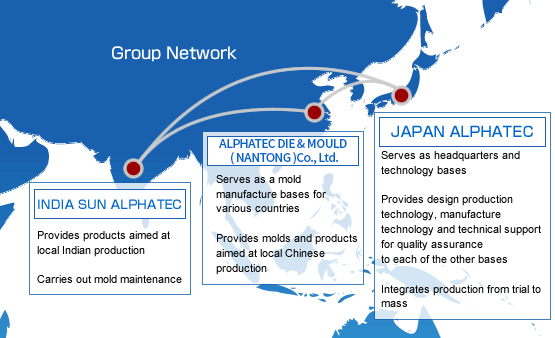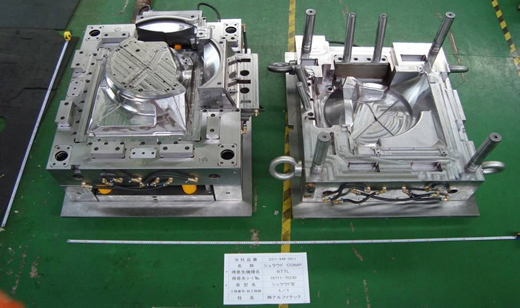 In addition, Our company are manufacture high-quality molds based on Japan's mold manufacturing technology at low cost in China. They supply to all over the world such as China, Japan, India, Czech Republic, Indonesia, Vietnam, Russia etc.