Quality Management System
Alphatec stipulates quality targets for all employees and continuously works towards improving quality.
In addition, Alphatec has also acquired ISO9001 certification, the international standard for quality assurance.

Production Preparation Activities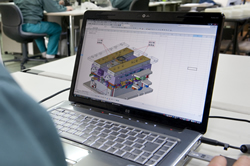 In addition to efficiently carrying out all work processes from design to commercial production, Ruixiao also carries out original production preparation plans and activities in order to smoothly coordinate improvement and revision instructions.
Alphatec also provides high quality manufacture overseas by providing technical support.

Product Inspections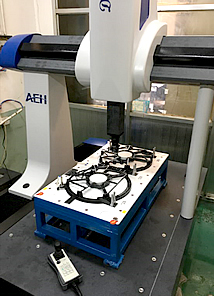 Measure the Product using 3-dimensional measuring instrument and other equipment.
The results of which are feedback into mold manufacture greatly contributing to improve precision and quality.
Static balance inspection of FAN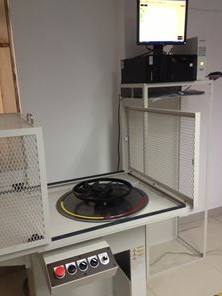 According to the inspection of FAN's static balance, confirm the unbalance point when the fan is revolving and do compensation correction of the mold so that meet the SPEC demands from customers.
Quality Assurance Activities
Alphatec ensures intimately understand the level of quality required by customer and produce products which meet the specified quality requirements, and continually carries out quality improvement and maintenance activities in order to improve customer satisfactions.